Headway Group Smart Technologies is an innovation firm focused on building and empowering the next generation of Home Automation, IT and Security Services Technology.
Each of our installations is as unique as the client. We'll work with you to achieve your vision, your way, to the very highest technical standards.

Lighting Systems
Loxone offers you endless flexibility – combine different light sources to create completely personal lighting moods. Each light source can act independently which lets you get extremely creative with your moods.

Multi-Room AV
A Loxone multiroom audio system helps you create the perfect atmosphere – whatever the occasion. Set individual room playlists so that the right music is always playing, be woken up by your favourite song, set a personalised doorbell sound and much more…

WiFi and Networking
A network is a home's central nervous system. A strong reliable system starts with a strong reliable network. Headway Systems we'll help lay a solid and reliable foundation for hardwired and wireless devices that's ready for today's technology, and tomorrow's.

Heating and Air Conditioning
Wouldn't it be nice if your rooms were always at the perfect temperature? Well with our intelligent heating (and cooling) control you can completely automate your heating schedule to ensure each room is always at the desired temperature.

Curtain and Blind Automation
Whether it's Venetian blinds, roller blinds, Roman blind, shutters or curtains a Loxone automated smart blind system saves you from constantly having to adjust your blinds.

Security and Surveillance
Buildings equipped with Loxone detect a wide range of dangers such as fires, water leaks or even burglary attempts and alert you immediately. Giving you peace of mind knowing that you've got a comprehensive security system.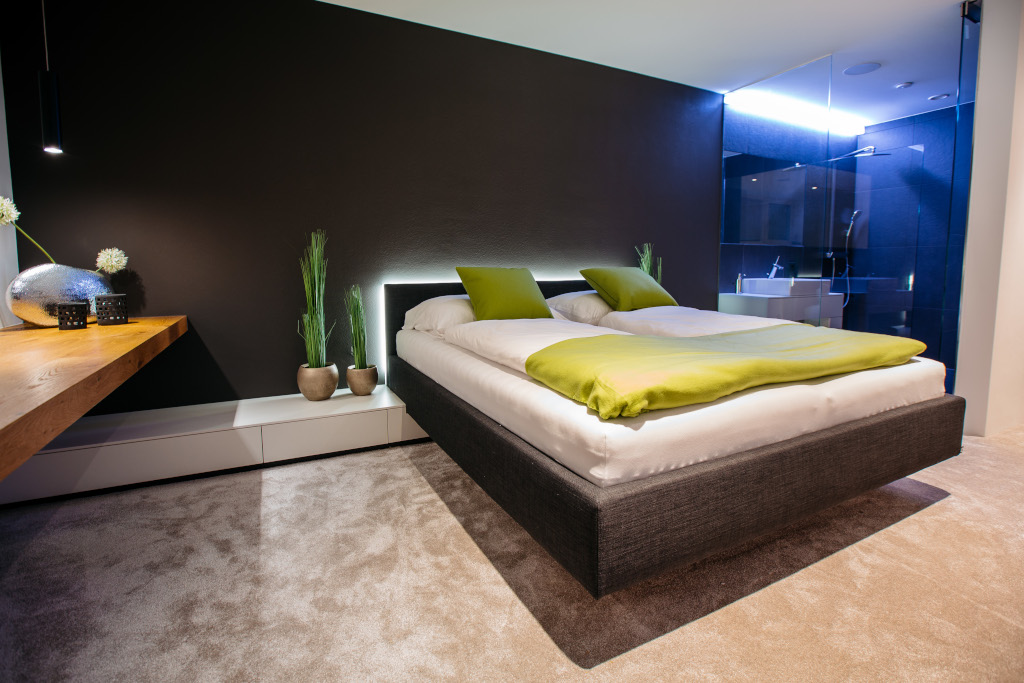 Smart Lighting Control
From discreet spotlights to standout pendant luminaires, we have the products you need to create stunning lighting throughout your home. Furthermore, our lighting products are straightforward to install, and can be conveniently controlled with our Loxone Touch switches.
Whether vibrant and colourful lighting moods or subtle lighting accents, Loxone's wide range of products lets you create the lighting you've always dreamed of. Conventional and existing lighting fixtures can also be integrated into your Loxone Smart Home system, allowing you maximum design flexibility without comprising functionality.
Let yourself be inspired by the following examples and learn how to use different light sources to skillfully illuminate your home.